SEGMENT TWENTY TWO
LETTER FROM AUGUST SCHILLER TO ANNABELLE SCHILLER.
Dearest Annabelle:
You are probably wondering where I have been, after all this time.
I am writing to you from a government research center. They forbid me to reveal the exact location, but I can at least say that I am in the general vicinity of Garden City, New Jersey.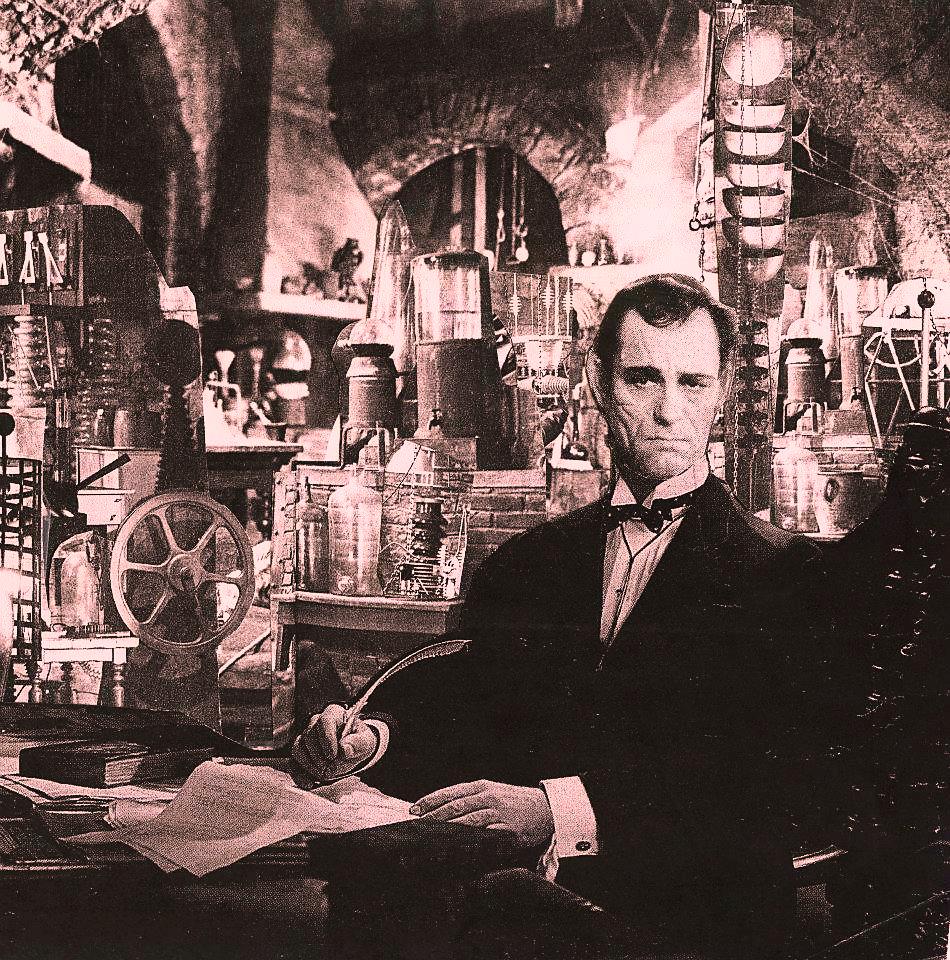 My labors are finally finished; so this may be my last letter to you. With an engine that fuses organic and mechanical parts, we have constructed a ship that can carry a single occupant through alternate realities. It rests, not three feet away from me, on a gantry. We used the spinal cords of raptors to link diodes and transistors; for no other wiring could accommodate the maze of circuits. We used the heads of dragonflies to be a series of light sensitive cathodes; they exchange stares with opposing anodes. A crowd of mechanics and veterinarians are tending the ship. Bolts are being tightened; injections to relieve pain are being administered to the still living parts.
I am the only one who can pilot this ship. Forgive me for the risks I must take. No one else could interpret the gauges. No one else could make repairs, if needed, along the way. I believe the outcome will be worth it all, but then, there are no guarantees.
I am leaving this letter in the care of Leicester Gunyen. He is a collaborator on this project, whose guidance has become invaluable. He is a worthy colleague, whom I now count among my closest friends. I have instructed him to deliver this letter only in the event I do not return from my voyage into the hidden worlds that consist of the real and the might have been. I wish to ensure that no harm will come of my disappearance. I pray you will never see these words. If all goes according to my plan, you never will.
Yours, in heart and spirit,
August.
THERE IS CONSENSUS AMONG ARTHUR VERTINSKY, LESLIE BLAKE, AND VERA DENADA THAT SEGMENT TWENTY THREE FOLLOWS
TO CONTINUE IN ORDINARY SEQUENCE, FOLLOWING NUMERICAL ORDER, FOR ZEKE RINGO'S ULTIMATE VERSION, NEXT TURN TO SEGMENT TWENTY THREE