SEGMENT TWENTY ONE
XYR'S JOURNAL.
I was still shaken, disoriented.
Possibilities opened before me. Rather than resisting the chaos, I surrendered to the shift in consciousness brought about by what I had just experienced, and found within, a new source of mystic ability. Picking through the shards of an altered reality, I let myself be guided by intuition, for that is the essence of the mystic experience; the fragmentary appreciation of an absolute truth, enhanced by the acceptance of a new perspective. Despite the unlimited diversions in my path, and despite the appearance of new diversions beyond every juncture, I had a sense of moving in the right direction. Call it precognition, or the tug of destiny that collapses probability waves into singularities. Call it a braiding of my fate with August Schiller's.
Then the path stopped its constant forking. I knew this was where I wanted to stop– not that I had any choice in the matter.
An armed stronghold barricaded the way. Frenzied lights flashed on and off, following their appointed routes through terminal towers and helmeted spires.
As I approached the enormous frontispiece, I saw it was filigreed with complex machinery, swarming with automated patrols, marching mechanical men. It looked foreboding, a fully mechanized security system, built to repel all intruders… even clever ones.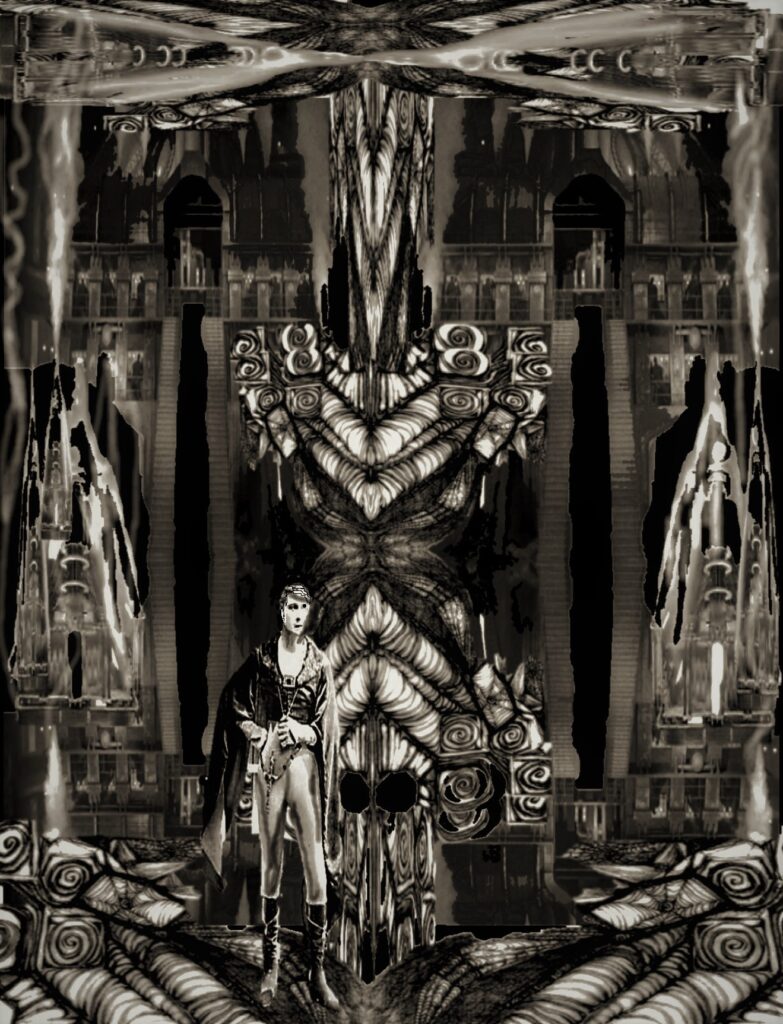 My palms pressed to the frontispiece. I slipped into a trance, even though it meant risking a moment of helplessness. There was no other way to access the heart of the security system, the core of the contraption. The mechanical men converged suddenly, like a swarm of piranha drawn to a break in the surface tension.
I felt the impulses of a command beating beneath the frontispiece. I allowed my thoughts to merge with the rhythm. A panel swung open, decorated with a cobweb and spiral design.
The mechanical men loomed closer.
Slipping through the panel, I felt content, for once, with my course of study. Science and sorcery together can open doors neither can open alone.
The mechanized armies clanged like an avalanche of pots and pans as they slammed in a heap against the closing panel.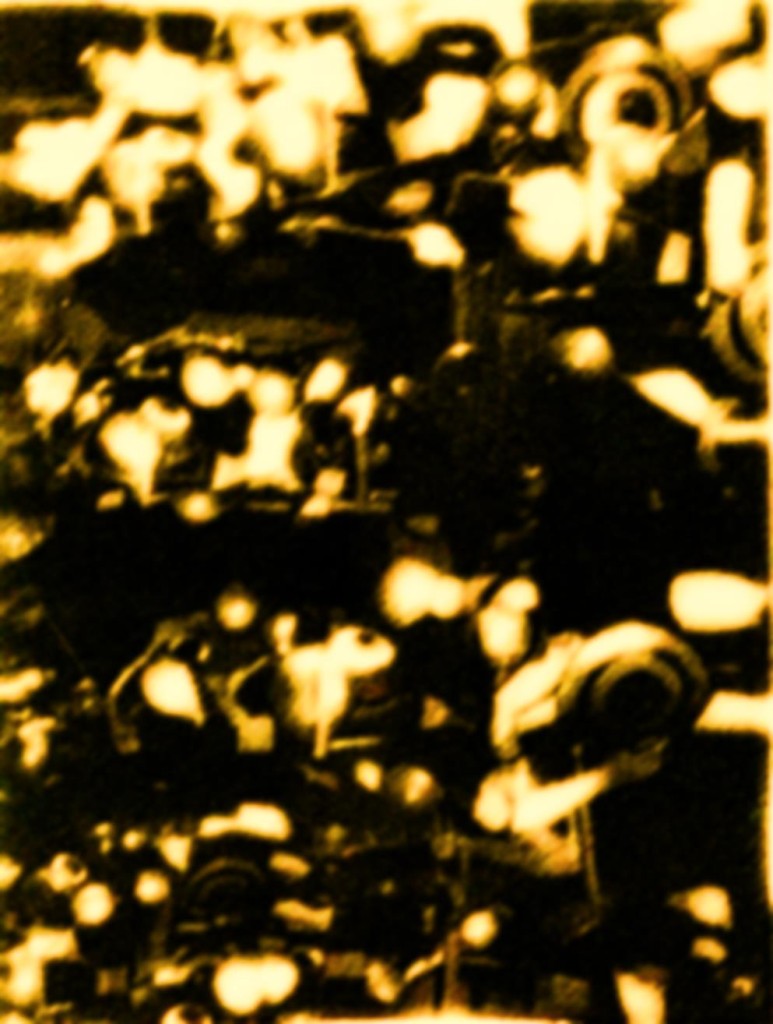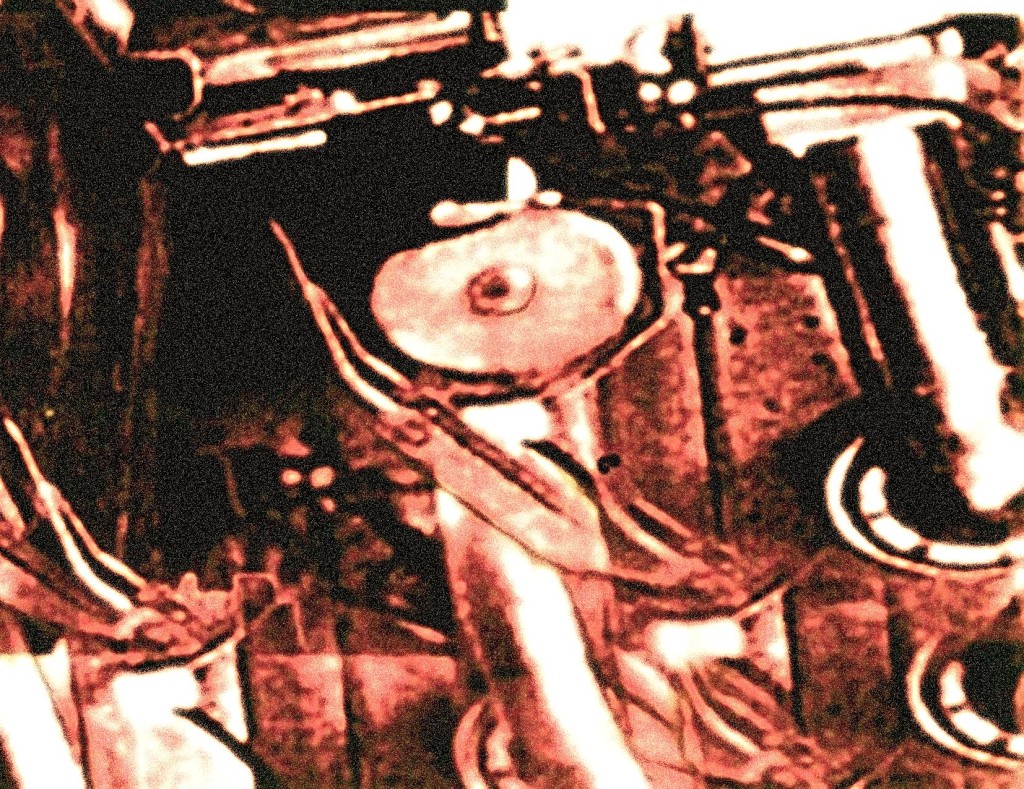 ACCORDING TO LESLIE BLAKE, SEGMENT SIXTEEN FOLLOWS
TO CONTINUE IN ORDINARY SEQUENCE, FOLLOWING NUMERICAL ORDER, FOR ZEKE RINGO'S ULTIMATE VERSION, NEXT TURN TO SEGMENT TWENTY TWO