SEGMENT THIRTEEN
XYR'S JOURNAL
I realized I didn't know how to navigate this enigma. Regretting my life choices up to this point, I wished I had studied more science– or more sorcery. One or the other. This was the cost of diluting my efforts…
Madness.
I drifted, an infinitesimal speck in a cracked void.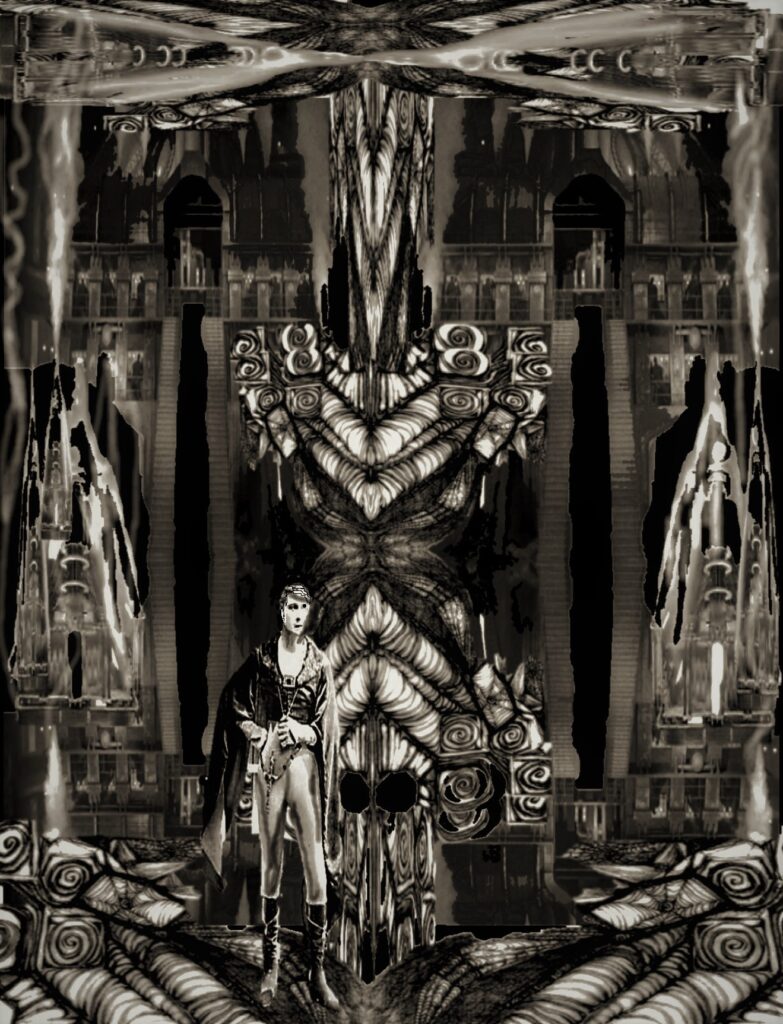 A Rorschach face formed of star patterns seemed to watch with nebula eyes. Fireballs came roaring through space, toward me.
The assault of alien sensations on my senses blurred into a cacophony of synesthesia, images drumming on my retinas, the smell of my own sweat and fear blaring through my nostrils as the color orange. I began to panic, undergoing a shift in consciousness unlike anything I had ever experienced before, whether in dream, drug, or meditation.
Madness.
Perhaps the Universe I was in could be manipulated by my every whim, without limit, a tabula rasa. Perhaps my perceptions of being persecuted flowed from some abiding delusion on my own part.
Without external challenges to distract me, I could be torn apart by whatever destructive forces might bubble up from my subconscious.
Madness.
But what if the danger were not internal?
Madness. Or worse.
What if I were trapped in a universe controlled by August Schiller– his personal Valkynne?
A gigantic face traversed the heavens, etched in the stars. Comets streaked a blazing in a tiger striped pattern on the cheeks and chin of the apparition. The face of August Schiller glittered across the cosmos.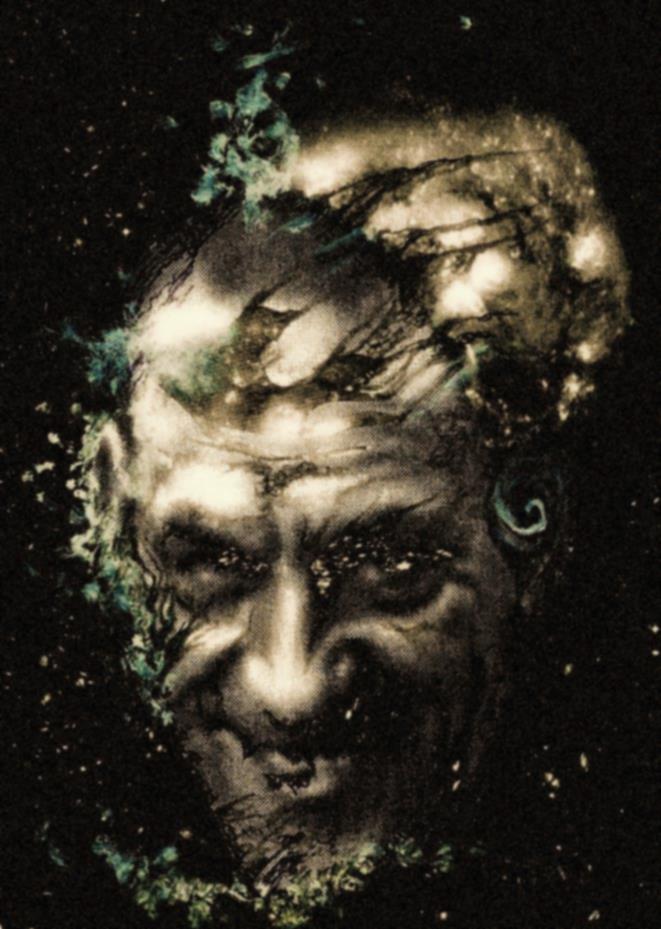 Had I been condemned to be the plaything of a mad god? Was August Schiller's private paradise to be my private Hell?
I dodged small flaming comets that came hurtling through the void.
ACCORDING TO ARTHUR VERTINSKY, THE READER SHOULD TURN TO SEGMENT TWENTY.
TO CONTINUE IN ORDINARY SEQUENCE, FOLLOWING NUMERICAL ORDER, FOR ZEKE RINGO'S ULTIMATE VERSION, NEXT TURN TO SEGMENT FOURTEEN