SEGMENT TEN
XYR'S JOURNAL.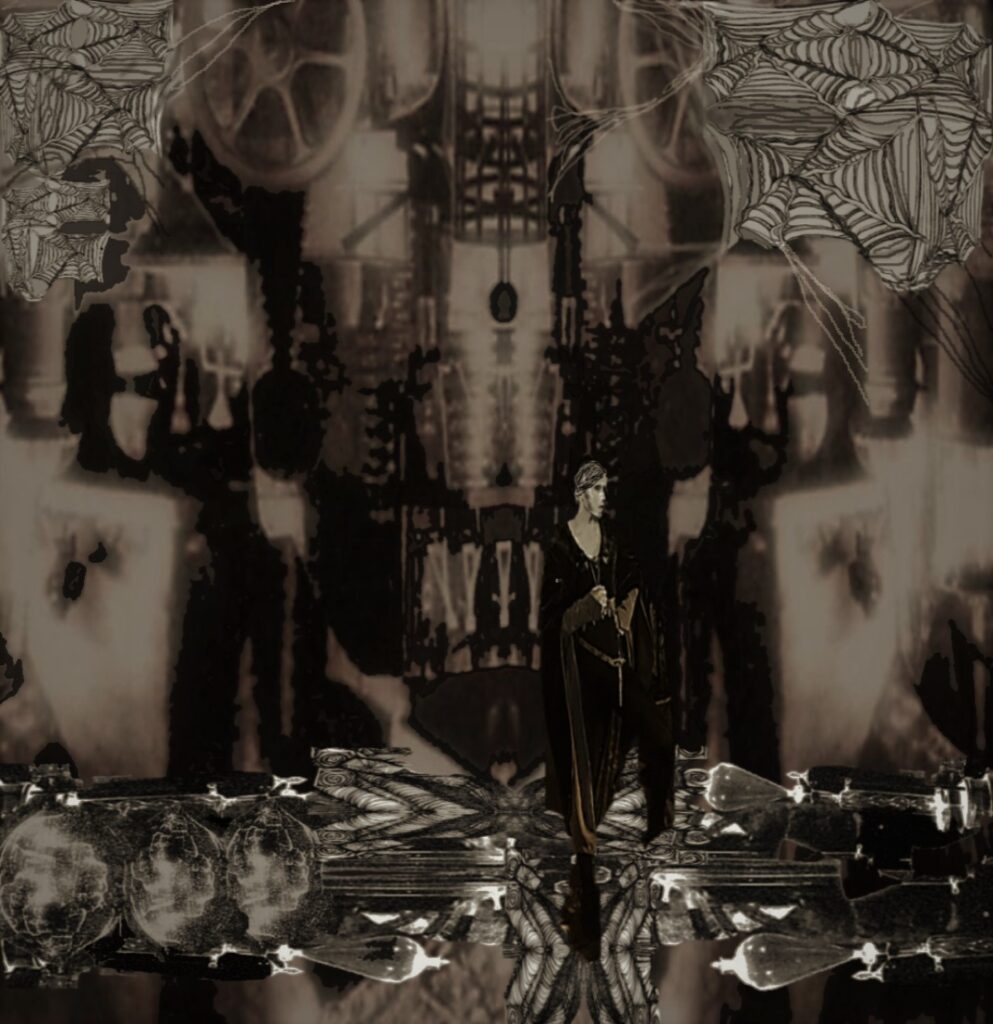 Moving like a sleep walker, not certain if my eyes were open or shut, I crossed into an undulating portal that opened before me. Tissue thin universes blocked the way, but they tore at my slightest touch, and the ragged edges of their alternate reality began to bleed light. I crossed semi-transparent pastoral dimensions, somehow familiar in their soothing wave patterns. The sensation of peacefulness and belonging reminded me of iconic fields that bubble up through the universal subconscious, or through dream visitations of former lives.
A glowing trail appeared behind me, a token of my passing. The brightness broke down to the spectrum in my wake. My trail looked like a river of rainbows. Little by the little, the successive environments gathered substance as I encountered them.
Flawless landscapes hung across creation like gallery paintings: A field of geometric flowers, a forest of crystals, a canyon where the echoes of waterfalls played endless symphonies.
FRANCESCO NOOGIN AND CROW BOTH CONCUR THAT SEGMENT FOURTEEN FOLLOWS.
ACCORDING TO THE SENTIMENTAL VIEW OF FAITH AURELLO, SEGMENT NINETEEN FOLLOWS.
TO CONTINUE IN ORDINARY SEQUENCE, FOLLOWING NUMERICAL ORDER, FOR ZEKE RINGO'S ULTIMATE VERSION, NEXT TURN TO SEGMENT ELEVEN.